Who are PVC-Curtains.co.uk?
PVC-Curtains.co.uk is a trading name of a company named W.C.Munsch and Company Limited, a leading PVC and industrial rubber provider with over four decades of industry experience. The company are involved in a variety of different industrial products and cater to both large and small clients. They pride themselves on their capacity to provide high-quality, reliable products at affordable prices.
Where are they based?
The company are headquartered at Clarence Mill in Bollington and work with an eclectic range of clients and customers up and down the country. Clarence Mill is an old cotton mill that has been renovated into a thriving centre of offices and industrial units where many established and up-and-coming companies are based. The property is within close travelling distance to Stockport, Manchester and Manchester Airport and is also within range to the high-speed rail link with London.
What do they do?
The PVC-Curtains.co.uk website specialises specifically in a number of different PVC-based products including PVC curtains and PVC doors, PVC crash doors and a number of other PVC related products. The company provide these products to many different organisations and individuals and offer great additional services including a full nationwide installation service. The website aims to be informative and descriptive about the products and even offers instant online quotes for interested customers
What we did for them
SocialOcean performed a number of important services for PVC-Curtains.co.uk that significantly boosted their online presence and allowed them to reach an entirely new market of customers and clients. Our inclusive service targeted different areas of their website and we successfully managed to rank them highly on search engines for chosen keywords to boost traffic to their website.
Website Design
When designing a website, we are always certain to ensure that it reflects the values and principles of the company we are working with. With PVC-Curtains.co.uk, the website design reflects the open, professional and efficient nature of the company and is also very informative so customers and clients know exactly what the company offer.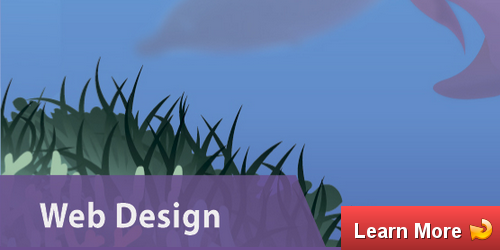 We were sure to include relevant pages that explained what their products were, while the overall design of the website is aimed at being accessible and professional. As well as this, there is a strong customer focus with a customer feedback section and an intuitive design that is easily navigable.
Search Engine Optimisation
Companies looking to boost their online presence and reach more customers will have to target search engines. Search engines are undoubtedly the most common source of new traffic to a website so ranking highly on them is an absolute must. Implementing techniques to improve search engine ranking is a discipline known as search engine optimisation (SEO) and it is an area that we are highly skilled in.
One area that we focused on was relevant keyword ranking, essentially meaning that the company website places highly on search engines when people search for particular keywords. We utilised a variety of techniques in order to achieve this to the extent that the website is now amongst the highest ranked for specific keywords relevant to their products and services.
Professional content
As well as our excellent design and effective SEO work, we have made sure that the substance and content of the website remains high. Everything customers would need to know is present on the site including contact information and detailed information about the company themselves including their background. Above all, our work has managed to combine all the important qualities of design, SEO and content into one coherent end result. PVC-Curtains.co.uk now not only ranks highly on search engines but also comes across as a professional and reliable company.