Introduction: SEO Stockport
For most companies, getting noticed by potential customers is essential. There are so many considerations that have to be taken into account, especially now most businesses have no option but to start looking to social media in order to get their brand image out there. The internet is filled with millions of pages, from forums and chat rooms to social networking sites and web pages, so how do you go about ensuring your business stands out from the rest? Search engines work with complex algorithms and keywords to find and organise searches, also offering top spots in search results to the highest bidder. This method of sponsored links is costly, but there are other ways of getting your business higher up in the rankings. Search Engine Optimisation or SEO is one method often used by web designers to increase business exposure to their potential customers.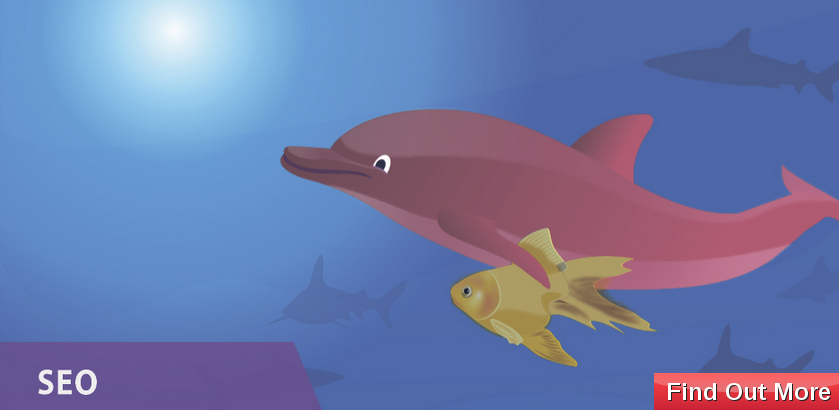 What's involved and how does SEO work?
SEO uses the search engine to it's advantage and there are many techniques used to achieve a better ranking. Whatever techniques are used it always takes a lot of time and effort to research how to use them for your company's specific market. Using key words and phrases more often used than others is one way of increasing your ranking, but first of all the website needs a thorough evaluation, comparing with competitors websites and then the careful selection of which key words to use. The ability to work in these, sometimes obscure, key phrases into a piece of text so it sounds natural is no easy task either. Another method is to create links back from other websites, blogs or social networking pages to improve chances of exposure to potential customers. On top of all this research, a sound knowledge of the rules and regulations set out by the search engines is also vital to avoid being blacklisted or removed.
We can help with your SEO in Stockport
If you are looking for some help with SEO, Stockport is our base of operations. At Social Media Limited we have a proven track record of increasing exposure and sales and the knowledge to make sure our SEO conforms with the search engine guidelines. We are based in Bollington, Macclesfield with is just down the road from Stockport. Our offices are about a 25 minute drive from Stockport, set in a Grade II listed building beside the Macclesfield Canal, the Adelphi Mill.
Being just 10 miles from Stockport means we are central to most of the Greater Manchester area, which means we have a good idea about the competition in the surrounding businesses. As you can see from the map to your right, being so close to Stockport we have a thorough knowledge of the main attractions, transport routes and the ways in which other businesses operate.
As more and more of our clients become long term business associates, our business is constantly growing through the various services we provide, including SEO Stockport being one of the key areas from which we attract new business. Our experience in all aspects of social media allows us to have a solid understanding of how all these platforms link together, so our SEO is some of the best in the country. Social Media Limited can optimise your website, blogs and other social media platforms to bring in as many new customers as possible, through increasing the amount of hits your pagers receive and awareness of your company's brand image at the same time.
Why us?
[callback_request_form]
So what are the issues to think about when looking for SEO? First of all, across the country there are two types of SEO Stockport being no exception to this divide. The first is known as white-hat, meaning it conforms to the rules and regulations set out by the search engines. This is the type of SEO you can expect from Social Media Limited and other reputable companies in the industry, The second kind of SEO is known as black-hat. This type is frowned upon by search engines, often leading to the website being blacklisted once they catch on to the fact they are being exploited. This type of SEO includes techniques such as hidden keywords or phrases that are repeated over and over again, camouflaged against the colour of the webpage itself. It pretty much guarantees an increased ranking within the search engine's results, but is very bad for a business's reputation when they are discovered. This technique is often found on pirate downloading websites and other illegal pages. Social Media Limited are committed to improving your brand image and so all of the SEO we provide is done by within the guidelines set out by search engines so you can rest assured we always have our clients interests at the front of our minds.
So what is the process you can expect to go through if you decide to get help with SEO? Social Media Limited SEO Stockport initially involves looking at your current website. It undergoes a full analysis in which we compare your website to competitors, identify your market area and then deciding how to make your website search engine 'friendly'. What this means is we use the search engines search patterns to work out how best to get your website noticed. We consider the search algorithms, identify popular keywords and phrases that are common to your individual market sector. Then, to make certain you have an advantage over the competition in this sector we identify types of SEO that are working successfully for other businesses so we can take your optimisation one step further.
Final Note: SEO Stockport
So if you are in need of a boost in the search engine rankings through SEO Stockport is our arena. We have a long history of happy clients who have made us the company we are today. Our reputation in the social media industry is one of the best, this is one reason why we almost always end up with a long term business relationship with our clients. This allows us to provide them with the aftercare they need to keep one step ahead of the game, monitoring, rebranding and editing their social media pages so they evolve alongside the ever changing online market.