Social Media Stockport: Introduction
The term social media covers a huge range of different platforms, from Facebook pages to Twitter accounts, all the way down to your company website. As the latest technology is released, the way we interact with social media also changes. This means aside from initially setting up the web pages and accounts, your social media presence needs to be constantly re-evaluated, modified and re-branded to make sure you are attracting as many potential customers as possible. So, whether you are setting up a campaign for the first time, or trying to keep it up to date, it takes a lot of researching and trial and error before you get it right. Without social media you are missing out a large sector of your industries market. With it you are going to lose a lot of time in having to learn the knowledge and expertise required to make it work for your business. If you are looking for some help with social media in Stockport, we would love to offer a hand.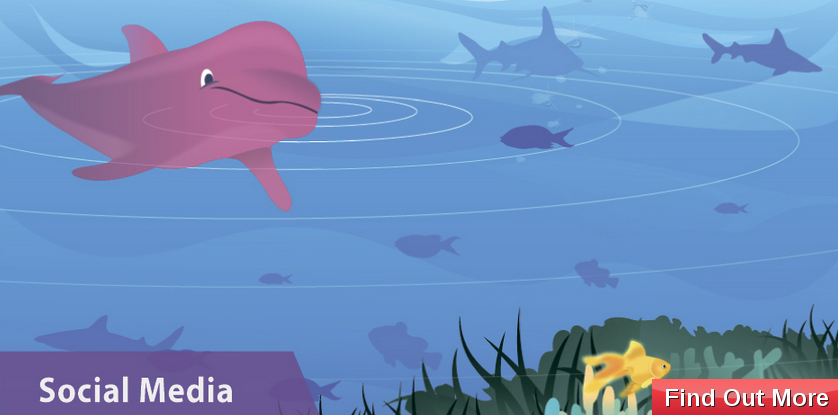 Where are we and how can we help?
Social Media Limited first opened our offices in 2008. Since then we have managed to work our way up to be one of the most reputable companies for social media in Stockport. We have a proven track record in creating and putting in place successful online marketing strategies for our clients, through a number of different social media platforms. We have developed a large network of business relationships that have given us a sound knowledge of the various techniques and skills needed to raise awareness of a company's brand image, skills we are constantly developing as the industry changes. Every client has a designated account manager so you can be sure the service you are getting is tailored specifically for your business, no two social media strategies are ever the same.
As we are based in the Greater Manchester area, we are one of the top companies for Social Media in Stockport. Our offices are based in Bollington beside the picturesque Macclesfield Canal, in a Grade II listed building, the Adelphi Mill. This prime location just 10 miles from Stockport allows us to keep up to date with the different types of businesses operating in the area, so we are already aware of the competition. We work with a number of local and national companies, helping them to increase their brand awareness and sales. Our offices in Bollington are only a short 20 minute drive from Stockport, which is easy to get to and far away from the congestion of the city of Manchester.
Tying in social media with your marketing plan
[callback_request_form]
The primary concern when you are looking to set up a social media campaign is how to make sure it ties in with your current marketing strategy. At Social Media Limited we want you to be involved throughout the design process. This is why the manager for your company's account will work with your PR department so they can use the social media platforms to compliment you current presence, both on and offline. We are committed to creating a strong brand image that is clear and consistent across the board so you get noticed by potential customers. We can optimise your web pages, blogs and other social media platforms to get you ahead of the competition, but also to improve the general customer experience when interacting with you online.
Why us?
If you decide to get some help with social media in Stockport, Social Media Limited take a number of steps with each campaign we set up. First of all we have to analyse your online presence at the moment. we look at your webpage, check out any existing social media pages and have a look at the competition and see where their presence is different from yours. This allows us to work out what strengths and weaknesses you have currently. From here we can start to devise a strategy to suit your needs. If you need a boost in the search engine ranking or need to link all the social media together, we can look at optimising websites for search engines. If you don't have a website, we are able to provide web design that not only looks professional, but also takes into account the way in which your customers expect to use your web pages improving their user experience. If you only have a website, we can work out which other platforms will be most likely to create a greater impact with your target audience. Through thorough analysis and research into similar businesses, we can make sure you are always one step ahead of the competition.
We have passion in what we do
Social Media Limited provide customer service that is second to none, we make sure our clients campaigns are ideally designed to help them exceed in their specific market sector. This is why most of the businesses we help with social media in Stockport are long term clients. As social media is about conversations, it's not just a case of setting up the pages and leaving them to work, a conversation takes two. This means social media requires constant attention for it to work and we pride ourselves in delivering a high standard of work, time and time again. Just like with advertising, new strategies need to be considered all the time and existing strategies updated and maintained. Social Media Limited can ensure that your online presence is kept fresh and up to date while maintaining your current brand awareness.
Social Media Stockport: Don't hesitate to contact us!
So if you are looking for some advice on social media in Stockport, we are here to help. We have all of the skills and experience needed to get your business ahead of the competition.