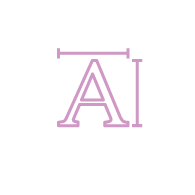 Your Brand identity is more than just a logo design, it is a powerful communication tool, which connects your product or service to its target audience.
When your Brand and Identity have been designed correctly, they create a powerful tone of voice and trust between you and the customer, conveying the right messages, which enable you to generate business.
We can create the perfect brand strategy to allow your business to grow and become a success. Brand guidelines will be created for you to follow to keep every communication consistent.
Get in touch with us today and we can discuss working together on your new brand.
Firstly, we begin by getting to know our clients and everything that you wish to achieve within your brand. This can be through meetings, email conversations or over the phone. This is important part in building the foundations of your brand so we make time for all our clients and their ideas and individual needs.
Once we have collected the important information you share with us we can begin to start to create and customise a brand style just for you. Details such as the colour scheme, the typography and different variations of advertising layouts will be shared with you for your review and your personal input. Collaboration with one another is key to the success of designing your brand, therefore we are excited for you to see the ideas we have created and initial concepts we have devised for your feedback.
Finally, once you are one hundred percent happy with the design proposal we will begin to turn ideas into reality. We produce a consistent brand that works on your website, your social media campaigns and posts
design into a working website which we can share with you to test drive and provide us with your crucial feedback. This website needs to work for you therefore we pride ourselves in ensuring you are happy with every detail of the design, the layout and the functions it will provide.